Nature school and Activities
Børsmose has a unique location by the beach, surrounded by forest, sea, a lake and sand dunes. Bring your family back to nature with a stay here.
In the weeks 28-32 we run our nature school for children and adults. As a ground principle there needs to be 1 adult for each group of children. . Our nature guide will take you and the fellow guests back into the nature. You book can book day to day or for a week at a time.
The nature guide will take you on a discovery journey.
The nature around the campsite is very special and part of the nature park. Have you already tried a shrimp, if not you now have the opportunity! With nets we hunt the delicious shrimp. We might also see a flatfish, starfish or crab. There is a lot of life in the dunes. If we're lucky we'll see lizards, several different species of butterflies and maybe deer too.
The nature workshop is also interesting. Here you can work with different natural materials. Have you already made an amulet from deer antlers or beautiful sculptures from shells and snails? Exactly what we do today is determined by the weather and mood of the nature guides.
2023 Season please check our calender 🙂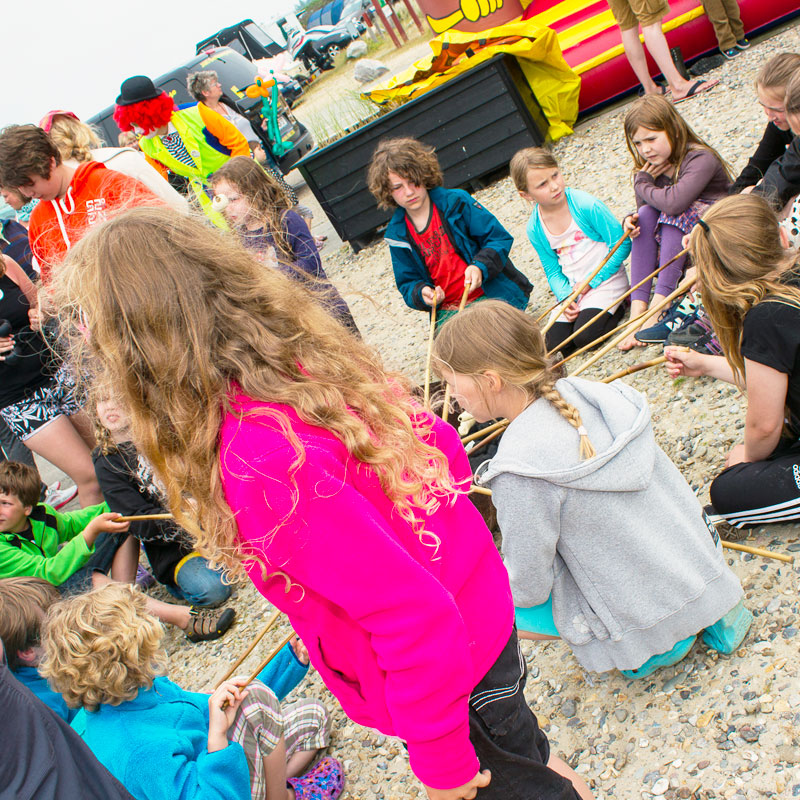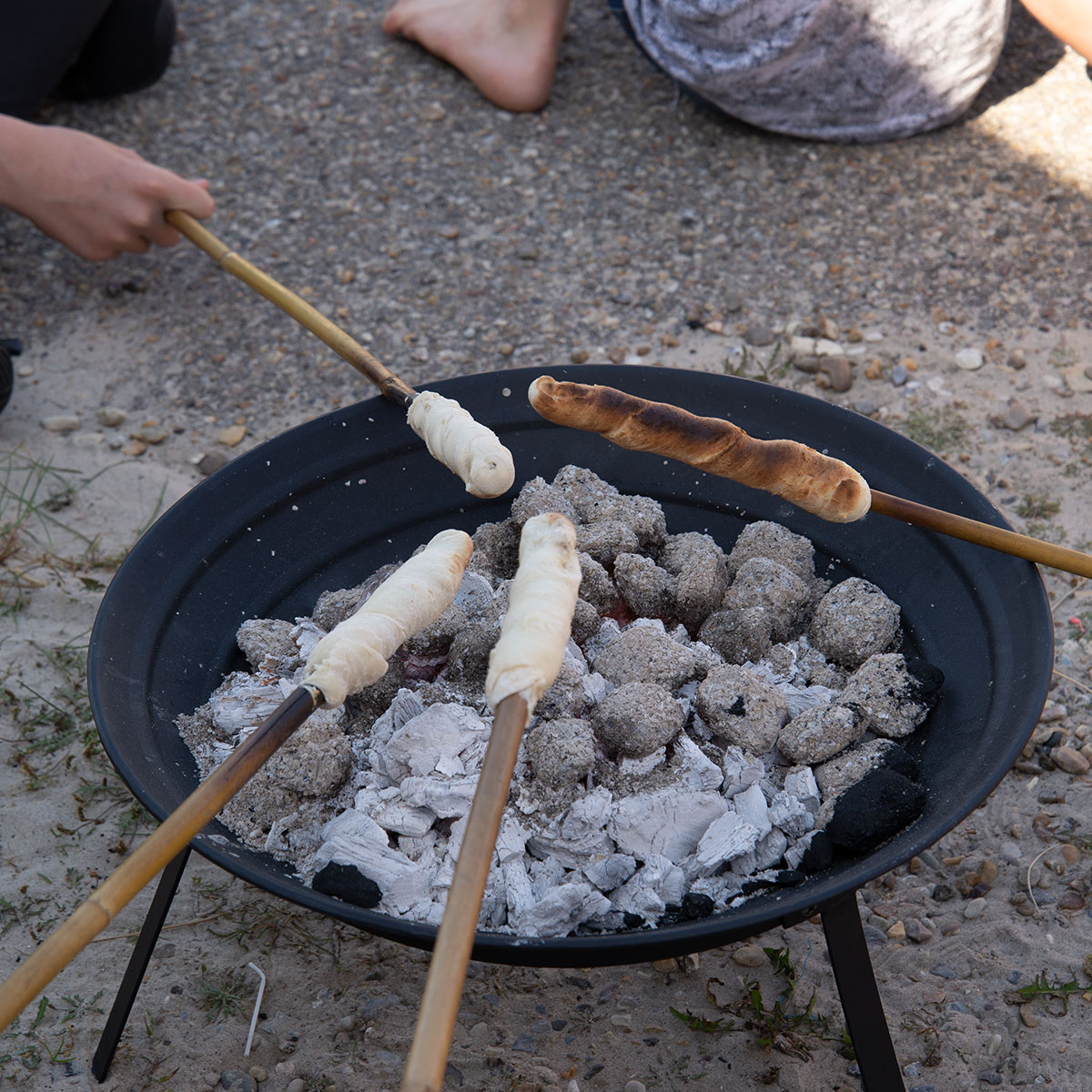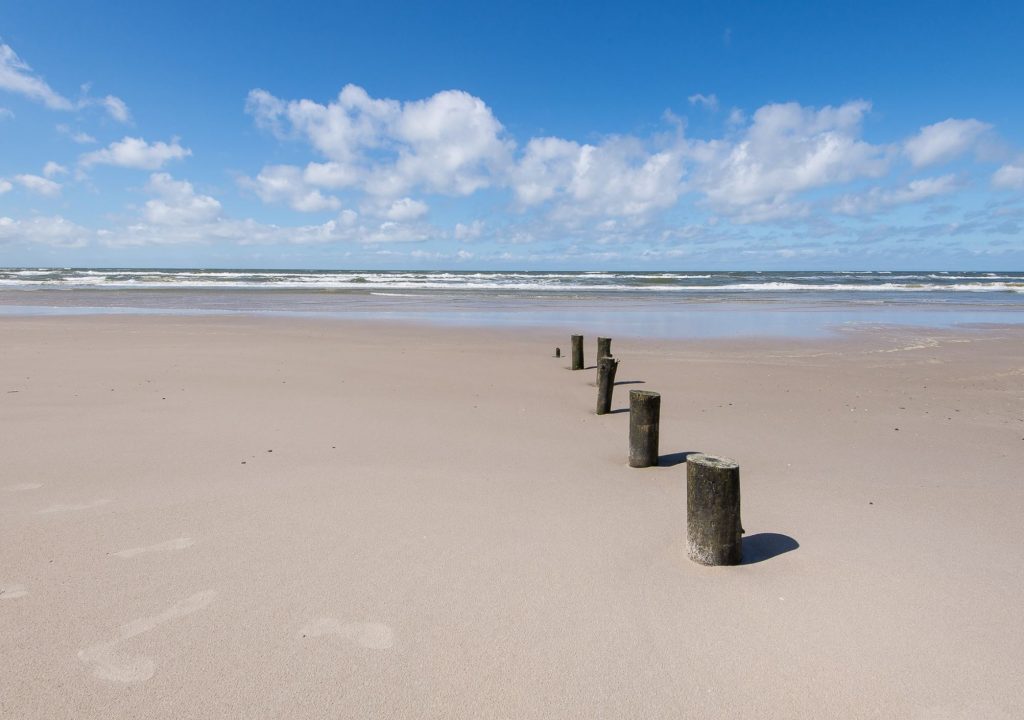 Walk a few 100 meters directly through the sand dunes and onto the beach. Take a refreshing dip in the Sea and a walk along the beach.
Go for a walk in the sand dunes or the forest
Børsmose is surrounded by natural sand dunes and a forest making it ideal for a walk with fresh air and foresting. Or maybe you want to take your mountain bike for a ride on one of the trails.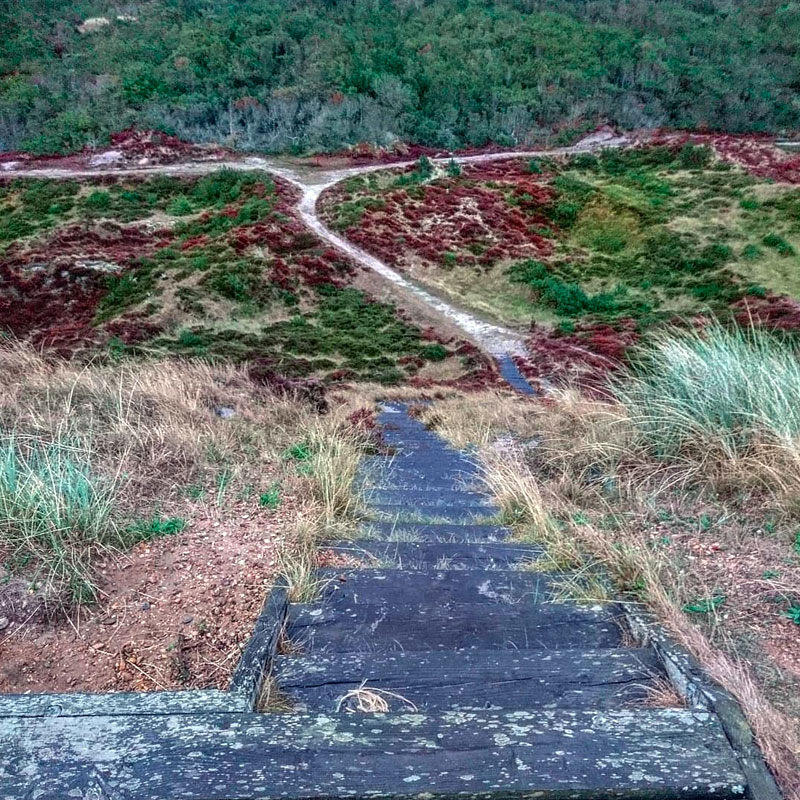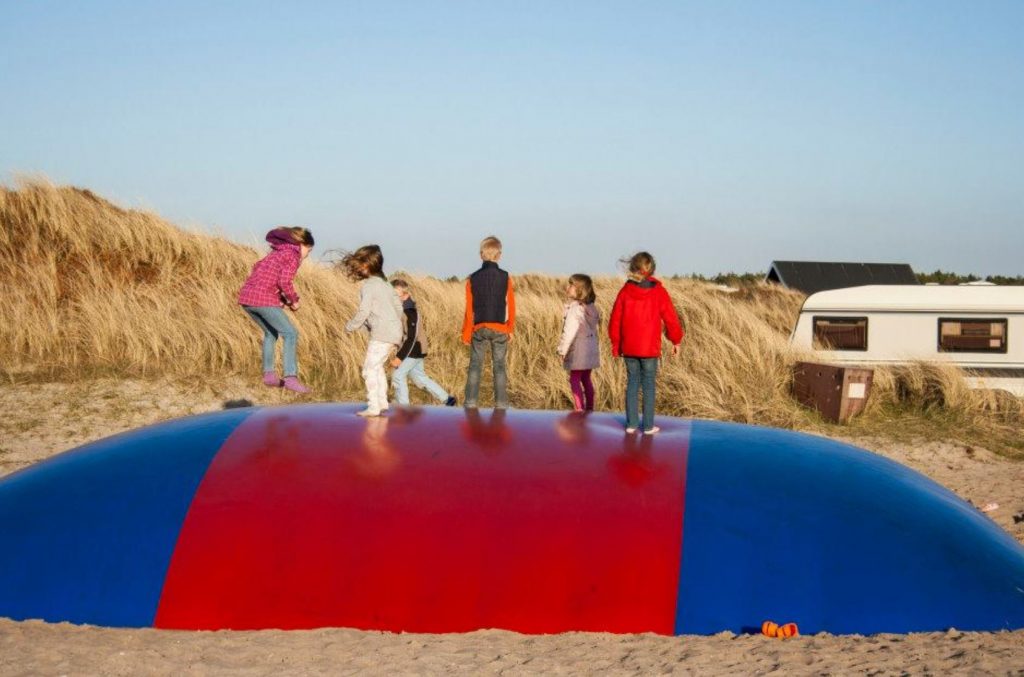 Use the nature playground
Let your kids explore our nature playground, which is built in wood and natural materials. Our playgrounds include climbing robes, swings, jump pillows, and other things that will inspire your child to play for hours.
Read a good book on the Beach
On our wide and beautiful beach there is a lot of space where you can find a quite corner to enjoy a book while your children build sand castles and play in the sand.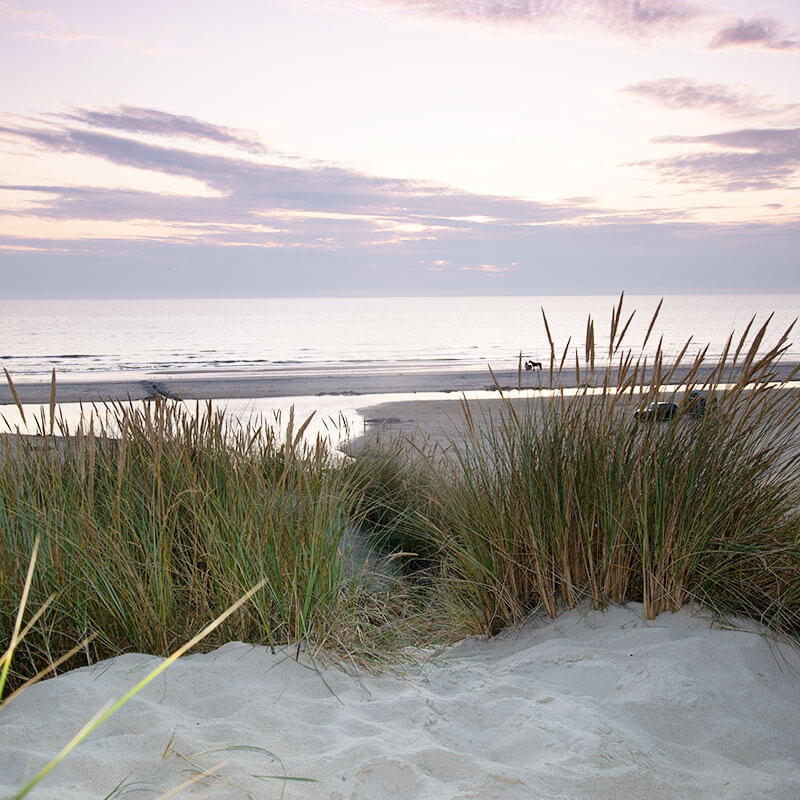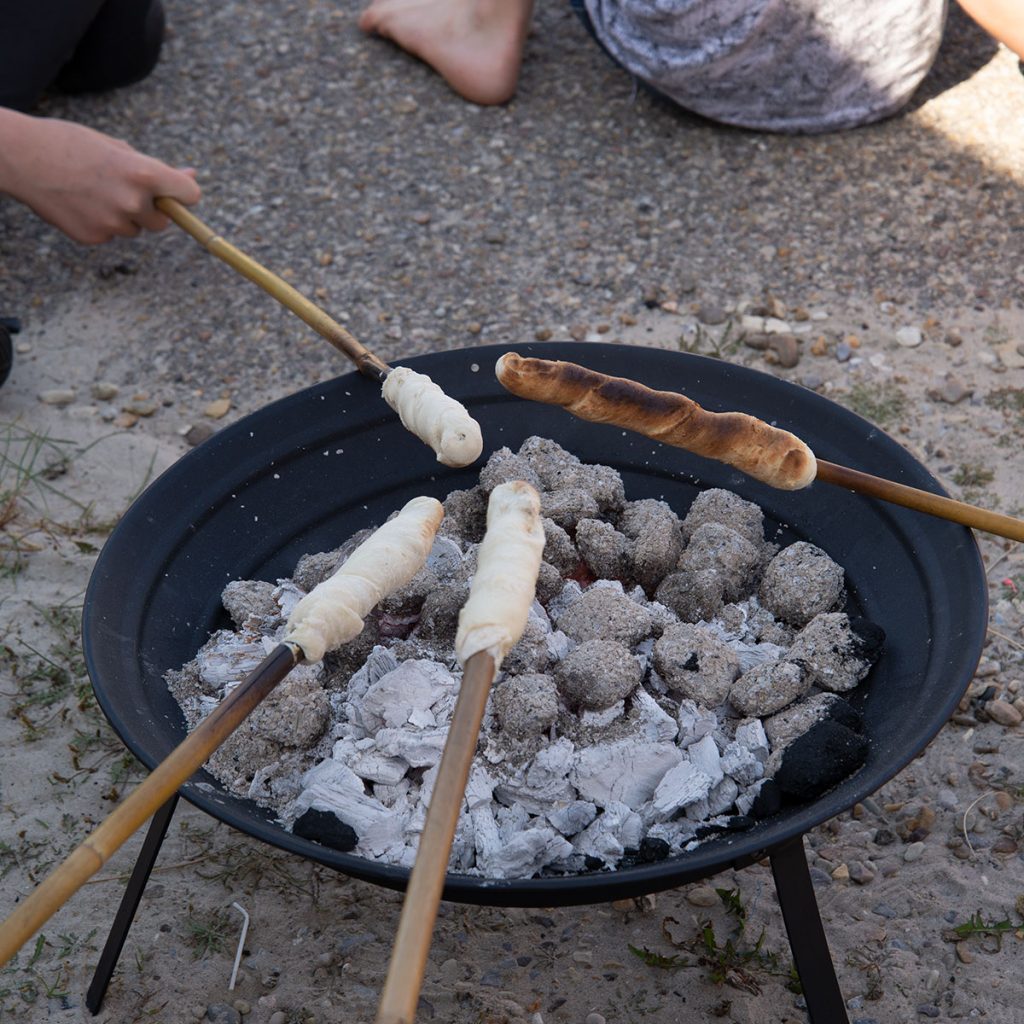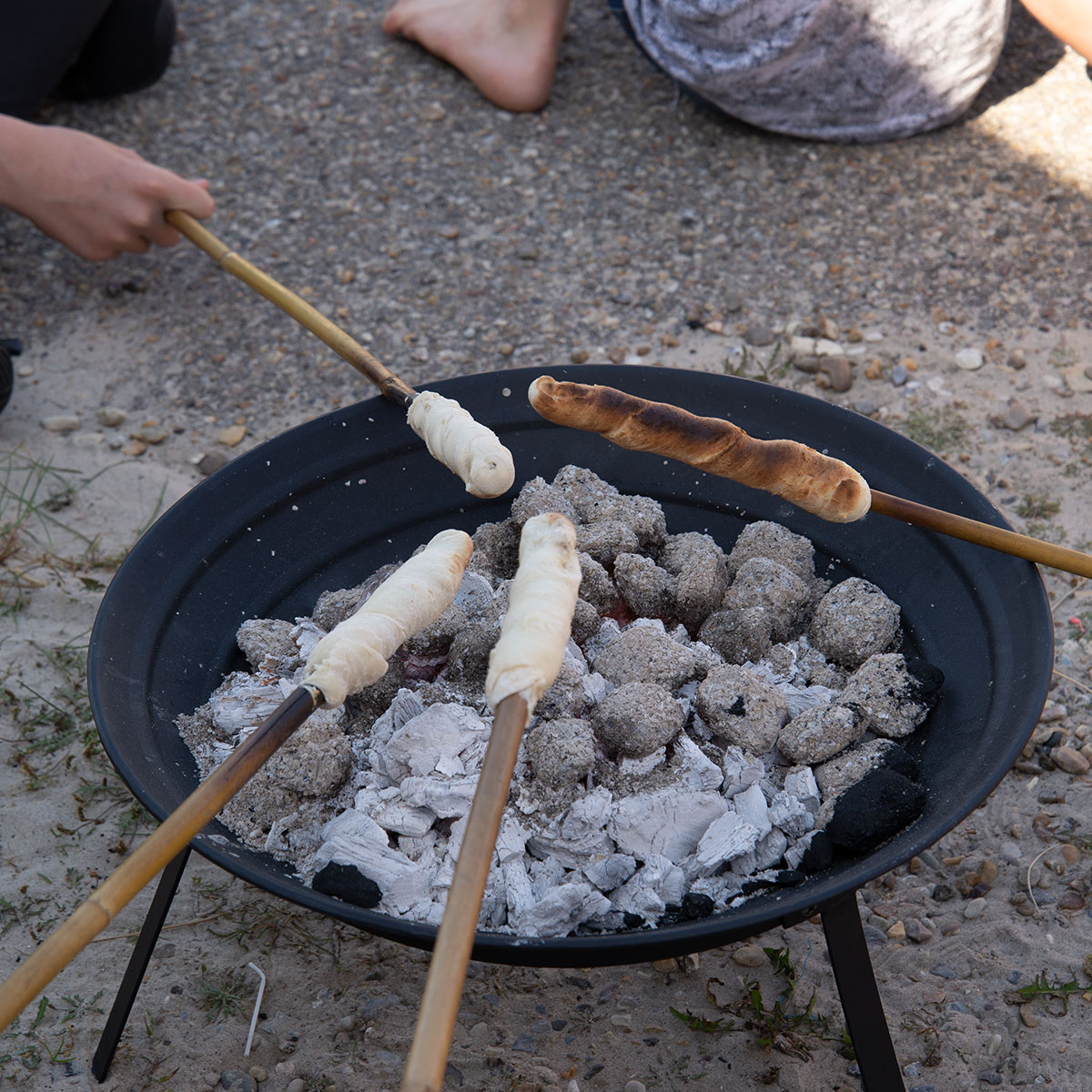 Campfire twist bread on a stick
Use the evenings together with other campers around the bonfire. It will be "hygge" weather your preference is marshmallows or twisted bread.
Take a short excursion to the beautiful Filsø, which by many is regarded as a botanical miracle after its recovery. The bike ride is less than 5 km. and I you are lucky you will spot a golden eagle when you get there.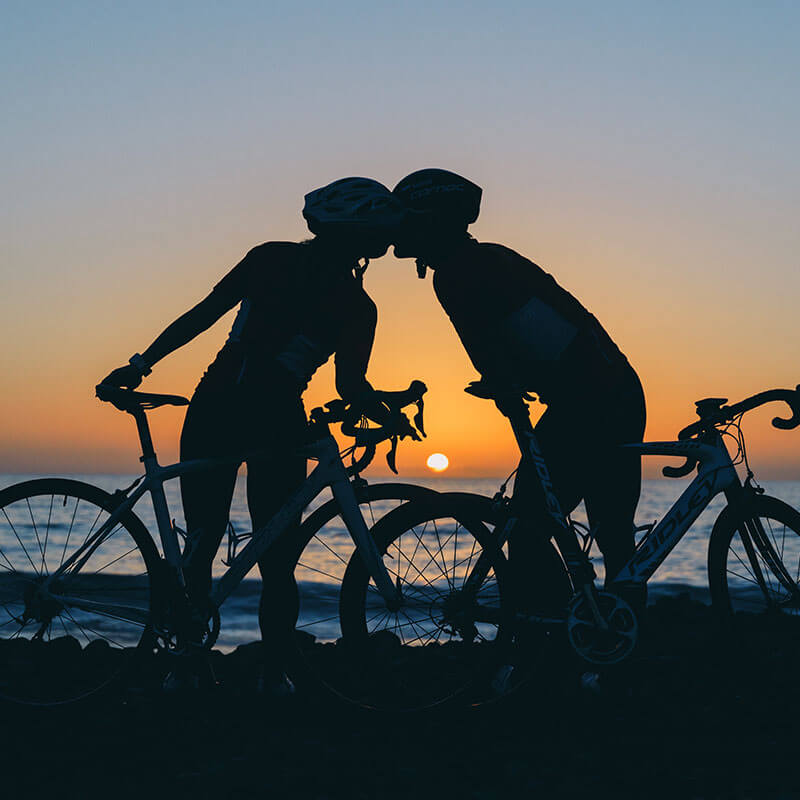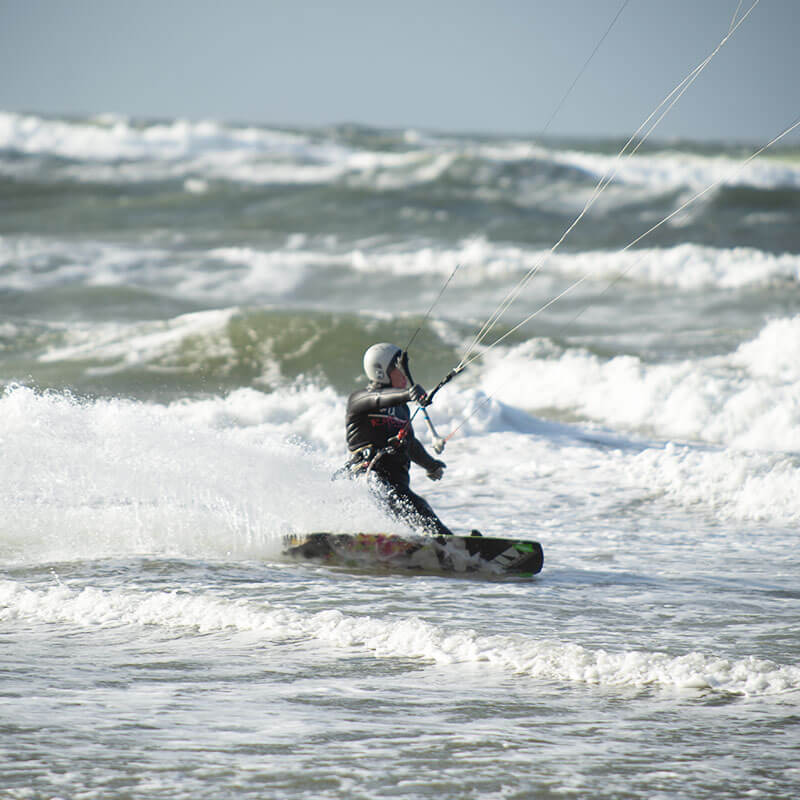 Kitesurfing and windsurfing
Take advantage of the wind and get a thrill on the sea. Our long and wide beach is ideal for kite and windsurfers.
Bring your family bake to nature at Børsmose
If you are interested in a spot for you camper or campervan, or in one of our cabins then book via our website. If you have further question don't hesitate to contact us via email camping@borsmose.dk