Solid toilet and bathing facilities
There are 3 shared toilet and shower buildings on the campsite, which we make an effort to ensure are maintained and clean at all times. The buildings include family and regular rooms.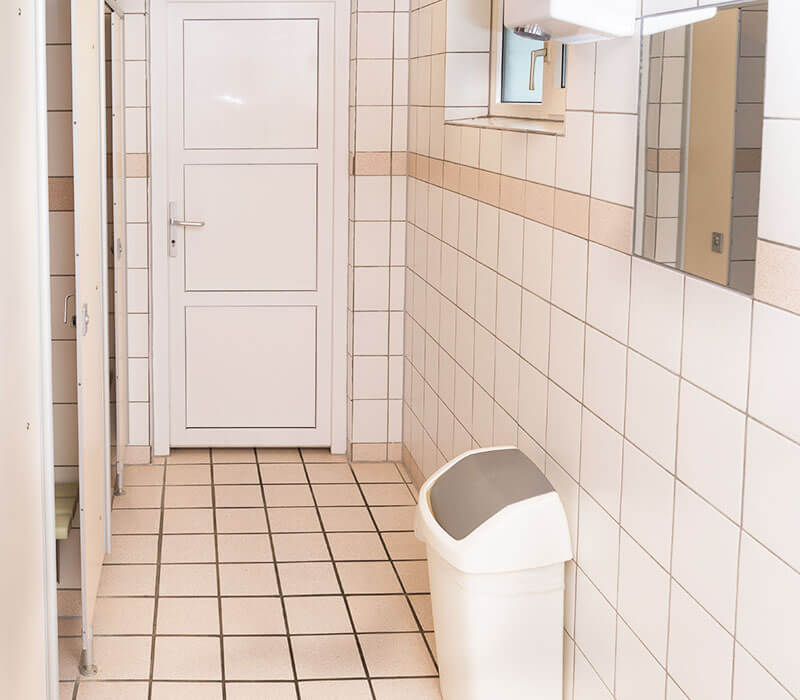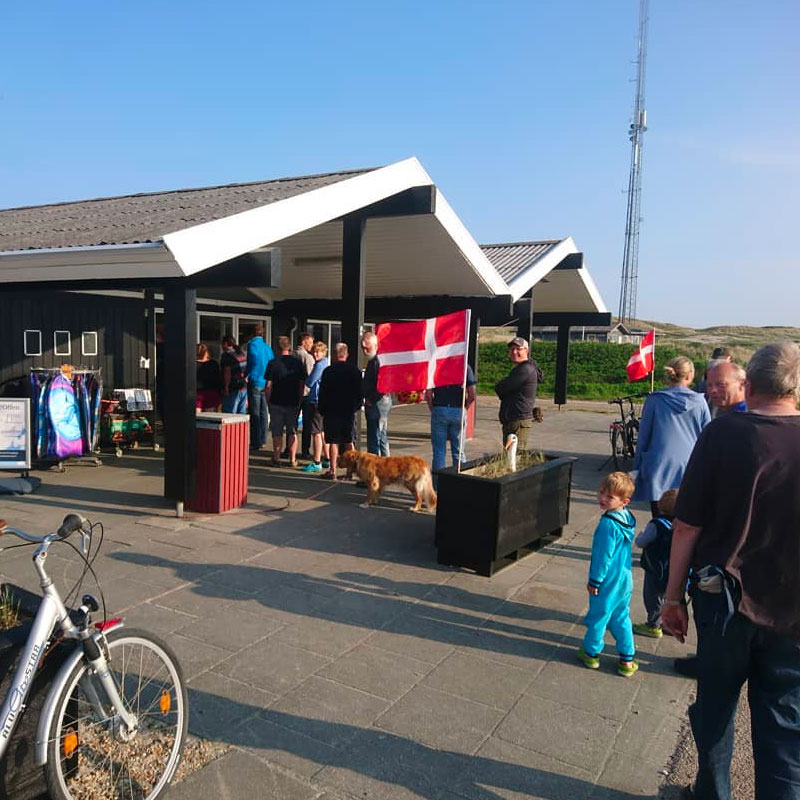 On the campsite there is a small supermarket, which offers basic shopping – if you need bread or the paper of the day. Looking for more extensive groceries? We recommend one of the near-by towns like Oksbøl about 10 km. away.
During the summer months the hotdog stand will be open where we serve a selection of danish traditional hotdogs.
Are you looking to cook for yourself there are a number of common kitchens and shared common areas available.
A spot for your campervan
Does Børsmose sound like an interesting place?
If you are interested in a spot for you camper or campervan, or in one of our cabins then book via our website. If you have further question don't hesitate to contact us via email camping@borsmose.dk